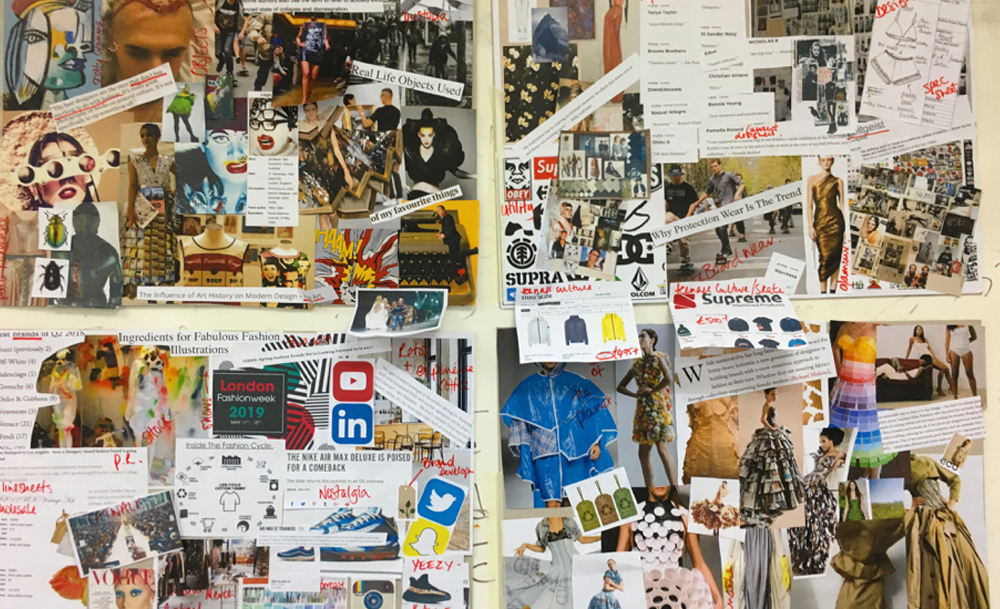 05 May

Fashion & Textiles at the UCA

Fashion and Textile sessional lecturer at the UCA

I have the joy of working at the UCA, teaching Fashion and Textiles. I am a firm believer that as much as we teach the next generations (although I have fabulous mature students too) they certainly teach me. However, I was keen to try and switch them on to some angst and deliver it through their work.

I just love when they start to create,  referencing cultures, politics, punk etc, in their work. It makes us all keep very alive to fashion and whats really happening in the next generation, but also allows me into their world.

I started as I always do with Vintage Kit, making some essential mood boards, with swatches, ideas and delivering a path through fashion in the real working world of fashion.

Inspiration, culture, heroes, history, politics, art, music, thoughts, the list is endless through to mediation and eventually the most important issue our planet; recycling, upcycling and 'awareness' of our planet and its animals.