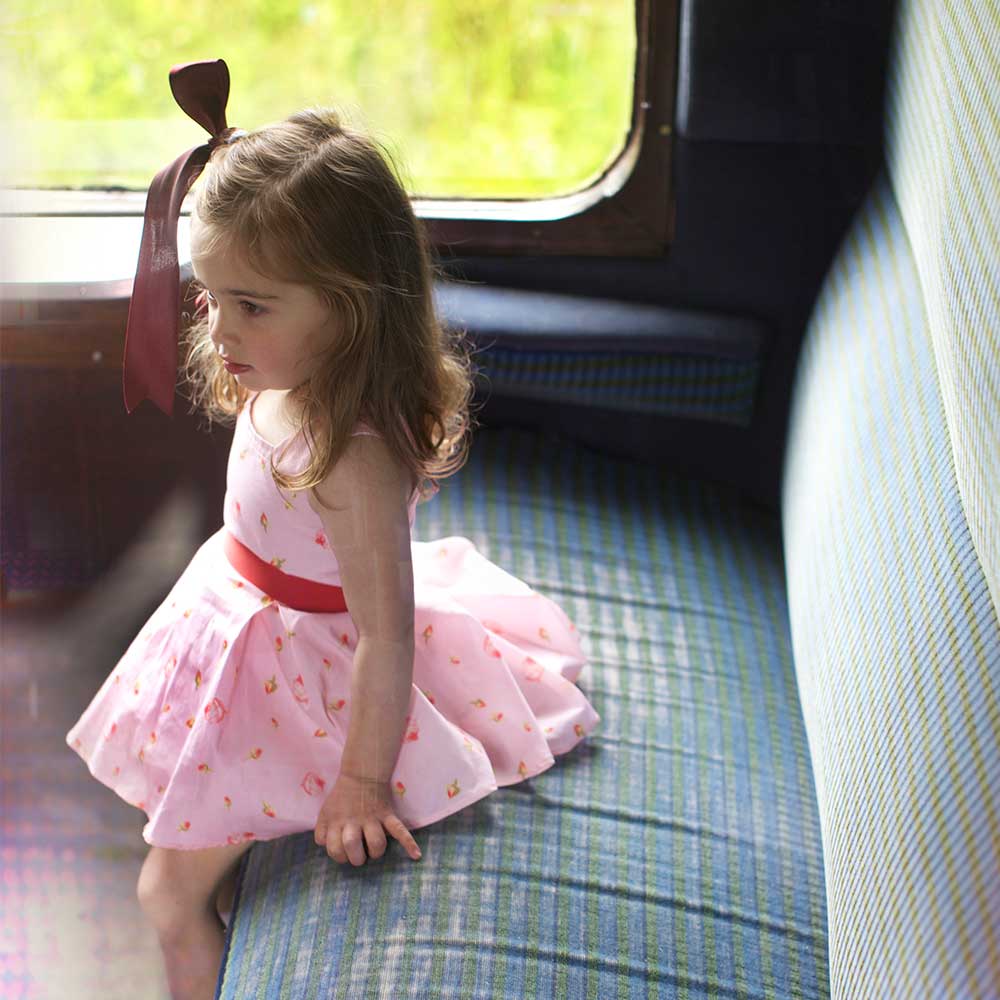 05 Nov

Vintage Kit's Brand ethics, sustainability, designer's, fast fashion, how we started…….COP26

When I first started my brand vintage Kit in 2007, it was because I had four small children and wanted to design original cool clothes, especially for my boys as boys clothes were so dull. But also I was the youngest of  four and it was the norm in my generation to have hand me downs. Sometimes the hand me downs after three other siblings were not always pretty dresses.  Although I did take mine to extremes as I was such a fashion junky from an early age, I found a pair of my eldest brothers lycra 70's swimming trunks that fit like a glove, I loved them, my skinny little legs, hilarious, I thought they were hot pants.
When I started my brand, I wanted to make clothes that were literally handmade in the UK, printed with low impact dyes and most importantly very little carbon footprint. This was very difficult as factories were closing down in the Uk and manufacturing was all going to China. I was determined as a designer  to manufacture here in the Uk.  And at times when I had my biggest orders with Harrods and Disney,  I still manufactured them here in London. I wanted to design clothes that are cool and original but classic,  so that they can be passed from generation to generation. This way people would buy better, that would last and take better care of washing the item, handling it with love and care, making it last. With that in mind I started designing a keepsake vintage Kit box to keep the items (dresses etc) in when bought.
When I started teaching as a sessional senior fashion lecturer I was pretty alarmed at how little my students knew about the cost of fast fashion on our planet, and how much water it takes to make a pair of jeans. I threw some pretty heavy lectures to my students that were sometimes quite alarming, take a peek here
Fast forward 17 years from the start of my brand and we are still in this position, just more urgent and dire.
But on the positive it now puts creative minds in a great position of having to really create again, which is very exciting, and more opportunities for us all. I have started licensing my prints and just set up a new website ( still a work in progress) and its ok for it all to take time instead of rushing and having competition beat you to the post.
On that note I believe Fast fashion is taking away childhood.Why can't kids have a  natural childhood, be messy have fun, and still look cool.